BCM Biodegradable Solutions is dedicated to develop and produce biodegradable cleaning products for the home, office, and industry that are safe to use, fully biodegradable when spilled into the environment, and are based on materials and chemicals sourced from natural materials and plants, fruit and seed-based chemicals and derivatives of them.
TACK ATTACK
ADHESIVE REMOVER
Citrus-scented Tack ATTACK is a fully biodegradable cleaning product. IT'S THE EASY WAY TO REMOVE ADHESIVES — virtually any "sticky" stuff — and SO MUCH MORE! You'll be amazed at all the things Tack Attack can do, it will even clean stainless steel appliances!
MORE INFORMATION
---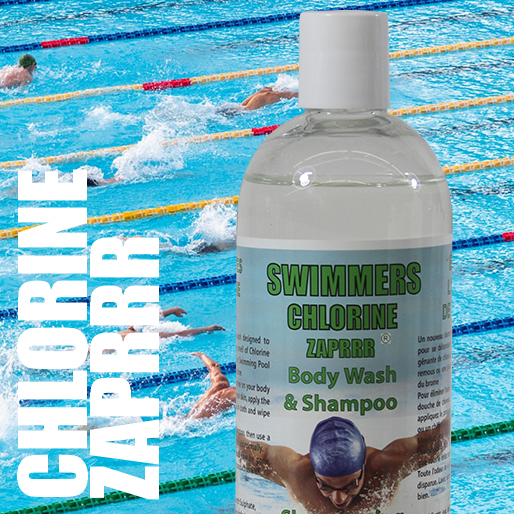 CHLORINE ZAPRRR
FOR SWIMMERS
Chlorine Zaprrr is a great way to get rid of chlorine odour after swimming in a pool or hot tub — it takes the odour away quickly and easily when used as a safe and gentle body wash or shampoo. As a biodegradable cleaning product, add it to the wash to get harmful chlorine out of your swimwear!
MORE INFORMATION
---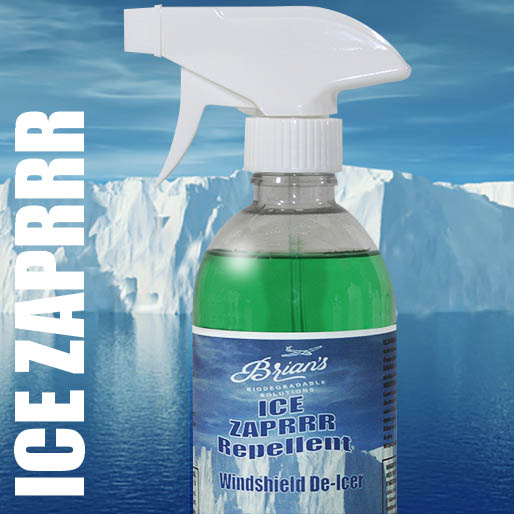 ICE ZAPRRR
WINDSHIELD DE-ICER
Our newly developed Ice Zaprrrr Ice Repellent will melt ice, frost, and snow on your windshield. Just spray it on and the ice is gone! A 100% biodegradable cleaning product, Ice Zaprrr will not harm your vehicle's finish. Ice Zaprrr is available in 500ML or 32 OZ size.
MORE INFORMATION
---
Meet Brian Milner, chemist, and creator of a whole line of biodegradable cleaning products you can use every day!
"I'd been in the chemical recycling business for years. After selling my successful waste oil recycling firm several years back, one evening, my wife complained to me that there just had to be a better, easier way to remove sticky, adhesive labels from purchases she'd made. That's when I came up with the idea and formulation for my first product, 'Tack Attack', a product that easily removes labels and sticky stuff while being pleasant-smelling and safe to use. It was just the beginning, I now have over 9 – 100% biodegradable cleaning products! Please try them, I think you'll like them a lot!" Brian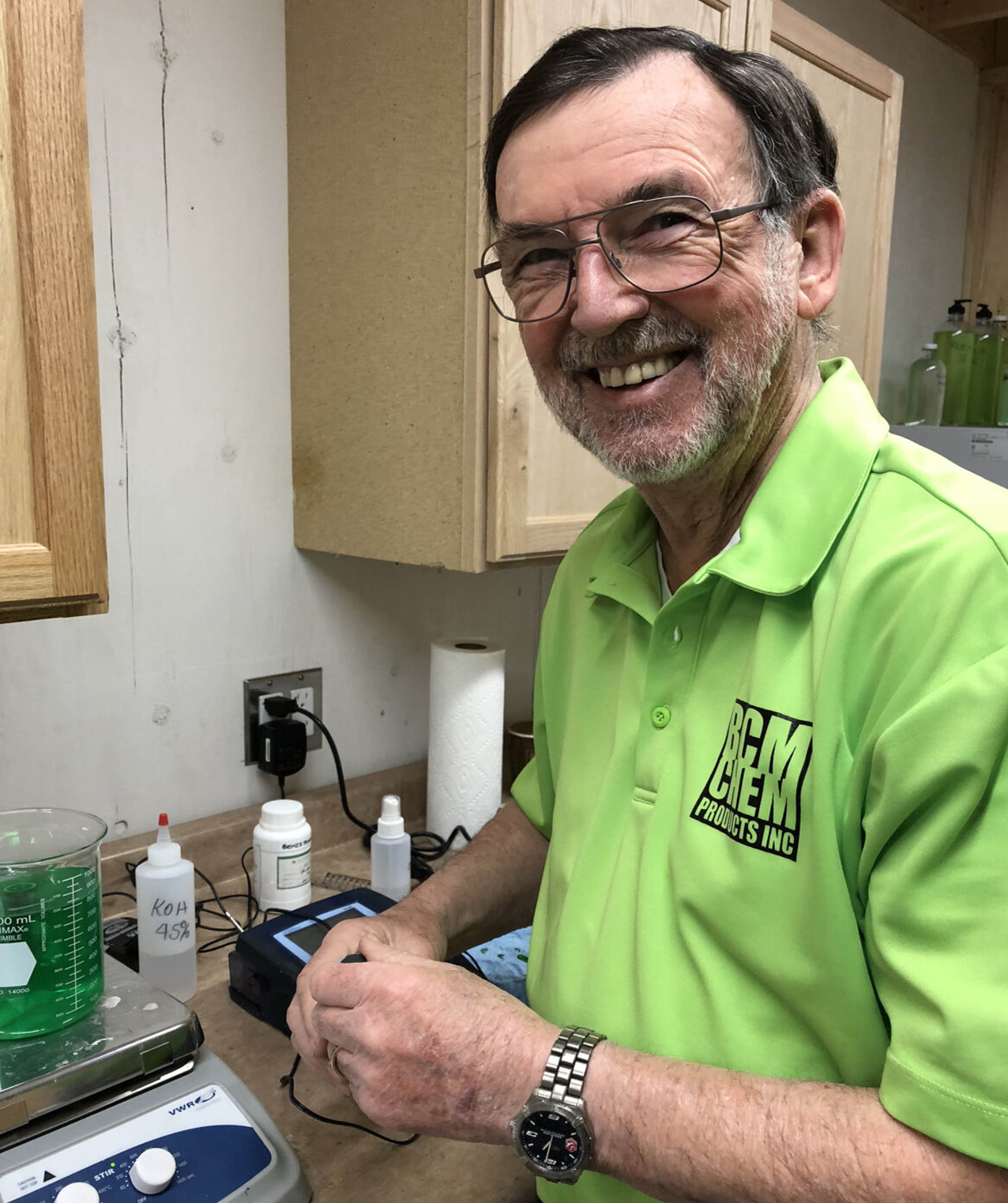 OTHER GREAT BIODEGRADABLE PRODUCTS FROM BCM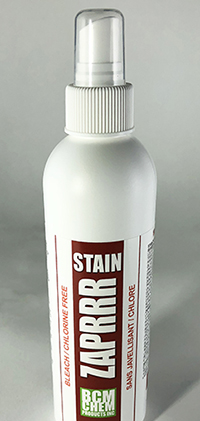 STAIN
ZAPRRR
A biodegradable stain remover that really works! In tests against a wide range of commercial stain removers, Stain Zaprrr was found to work the best — completely eradicating stains! Red wine, grape juice, jams, and jellies.
---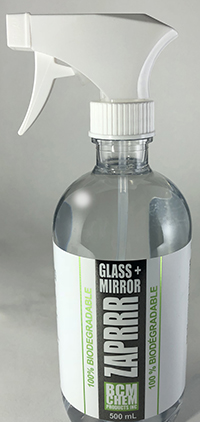 GLASS & MIRROR
ZAPRRR
An excellent general-purpose biodegradable glass cleaner that's also great for mirrors and hard surfaces. It leaves no streaks! Made with rapidly biodegradable materials that are safe and easy on the environment.
---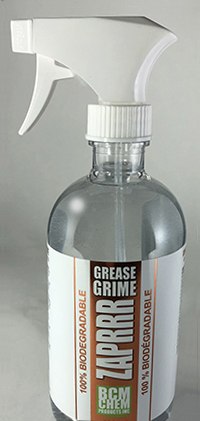 GREASE & GRIME
ZAPRRR
A heavy-duty, cleaning solution for the removal of greasy deposits. Use full-strength for machinery degreasing or diluted as much as 50 times for lighter duty cleaning such as car washing. Phosphate-free and safe for skin contact.
---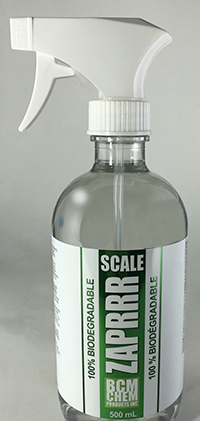 SCALE
ZAPRRR
An environmentally-friendly hard water lime and scale remover based completely on natural fruit and vegetable acids. Works better than "CLR" and protects brass and copper parts, safer to use, and contains no mineral acids.
---
These videos show how our biodegradable cleaning products perform!
Read what people are saying about our products!
"I contacted Brian to ask him whether Tack Attack would work and be safe to use to free parts of a clarinet that had been glued together. Being unable to answer positively to my query, Brian gave me a bottle of Tack Attack that I picked up at his office.  Although his product did not allow me to separate the parts, I was pleased that Tack Attack was safe to use on wood, metal, and rubber found in clarinets. Furthermore, his generosity impressed me."
"Brian I have used your goo remover twice and was totally impressed. I had to remove the tax stickers from my boat. I used a heat gun to remove the stickers and I usually use toluene to clean off the glue that is left.  I thought it would be a good time for me to try your product. It worked great. I couldn't believe how soft it was to use. Paint thinner has such a strong smell and aggressive to your skin. I think you have a winner. The spray bottle makes it very easy to use also."
 "I jumped at the opportunity to try Tack Attack glue remover in an industrial environment. The product exceeds our expectations of pressure-sensitive glue removal from latex and rubber rollers when compared to traditional solvents we currently use. Given the natural ingredients and biodegradable properties of Tack Attack over traditional solvents, we will continue using Tack Attack in our production environment." 
"I was horrified when red wine got spilled on our white slip-covered living room sofa! We'd always been really careful with this very expensive piece of furniture and were afraid some reupholstering might now be needed. Luckily the cushion covers are removable and we quickly sprayed Stain Zaprrr on the wine spots and tossed it in the washer. The result: no stain at all! Thanks to Stain Zaprrr!"
"I'm an avid swimmer but I have a chronic skin condition. I've been using Chlorine Zapper after my swims — and in the wash too. I'm pleased to report that I've had no further skin breakouts since switching to Chlorine Zapper from the product I was using before! I'm very happy with the Chlorine Zapper product and I recommend it to all my friends at the pool!"
"I tried out the body wash/shampoo after a swim and I've got to say that I think it works well. The first thing I like about it was the fact that it foamed and lathered up. ….always a nice touch for me. It stayed on the skin nicely ie. didn't run off the second you put it on. Liked the fact that it was a gel. Once again it didn't run off the sponge. I really knew it worked when I applied my body lotion after the shower. My cream actually smelled the way it should — not chloriney like usual."

"I swim a few times a week at the local sports center.  There is more chlorine in the pool now and it leaves a terrible smell and dries my skin. I tried Chlorine Zaprrr and it instantly removed the smell and as I have been using it I find that it also reduces the dryness that comes with swimming. I even use it on my hair with conditioner after. I highly recommend using this product after swimming or a jacuzzi — you will find it takes away that chlorine smell and itching."